It sometimes seems that whether a person who was well known in their lifetime remains famous or becomes a footnote of history is a matter of luck. Victorians might be surprised by many of those who have survived history (and historians) – Marx would be a good example – or be bewildered by the absence of many other notables and celebrities who have been long forgotten by the 20th and 21st centuries.
Someone who we take for granted as one of the great Victorians, and who most Victorians would – whether they loved him or loathed him – have assumed would last into the future, was Charles Darwin. However, in a new biography of the man, the always interesting and readable, but frequently infuriating, A. N. Wilson has a go at relegating Darwin to the footnotes. In one of the great, and shortest, first lines of a book, he writes, "DARWIN WAS WRONG", and from then on seeks to portray Darwin as, in Sarah Perry's words, "an intellectual thief, a morose hypochondriac, objectionably flatulent, obnoxiously ambitious and – worst of all – mistaken." Perry, the author of the intriguing and fantastical Victorian novel, The Essex Serpent, concludes her excellent review of the book by saying:
"This book, with its elisions, inaccuracies, vivid set pieces and palpable dislike for its subject, has I suspect achieved its end: the air is thick with ruffled feathers. Perhaps it will be looked on most fondly by those who find proponents of the new atheism intractable and priggish: they may well take enormous pleasure in watching a scholarly gentleman in a butcher's apron approaching a sacred cow."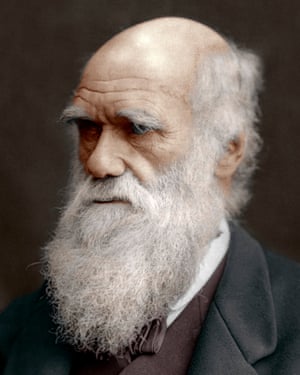 I suggest you read the book if only because it presents a different insight to Darwin's day-to-day life, as well as his ideas. You don't have to believe Wilson, but he might make you think twice. It is also a reminder that, in the longer span of history, people can come and go, and come back again, and go and then ……..  The trajectory of William Morris over the last 150 years would be an excellent example. I don't see Wilson having his way with Darwin, but sadly I won't be here in the 22nd century to find out if he did.
If you enjoyed the quotes from Sarah Perry's review, I would encourage you to read the whole piece at:
https://www.theguardian.com/books/2017/sep/18/charles-darwin-victorian-mythmaker-review-an-wilson
Indeed, if you enjoy the fun of reading excoriating reviews, just put Wilson Darwin Review into Google.